Good Posture & Back Health Course – for a painfree life
Course One Start Date: To be confirmed
Duration: Six weeks
Location: Sandyford Community Centre, Lambs Cross, Sandyford, D18.
Cost: €100 including complimentary Good Posture € Back Health EBook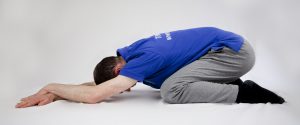 Course Two Start Date: to be confirmed
Duration: Six weeks
Location: Loreto Community Centre, Old Schhol Building, Loreto Avenue, Rathfarnham, Dublin 14 (on grounds of RETNS)
Cost: €100 including complimentary Good Posture € Back Health EBook
As many injuries occur from faulty posture, this new course aims to make the participant aware of what neutral posture is and how to assume balanced alignment so that you remain painfree as you lead your life.
Each week I will focus on a different body part including neck, shoulder, lower back, hip, knee, foot and ankle and show you my preferred stretches, strengthening and mobilisation exercises for each area. The course is suitable for all and especially useful for the average person who leads a sedentary lifestyle such as desk workers and drivers.
Whether you are recovering from an injury or have a niggle that won't go away, this course will benefit you by giving you  targeted, achievable and fun exercises, that you can incorporate into your busy lifestyle.
In putting the course together , I've drawn on my background as an MIAPT physical therapist, pilates instructor and tai chi instructor. Both venues will hold 8-10 people at most, so if you think you'd like to take part, then early booking is advised.
Participants also receive a complimentary copy of the accompanying Back Health Ebook (normally €12). When booking your course, please indicate in the notes which venue (Sandyford or Dundrum) you wish to attend.
CLICK HERE TO REGISTER YOUR INTEREST