Corporate Wellness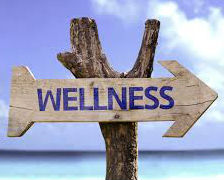 We offer a range of customised health-promoting services to companies in Dublin:
1. Onsite physical therapy and massage
Some benefits of onsite physical therapy include:
reduced employee  sick days
raised staff morale
increased concentration levels and therefore productivity
2. Corporate Wellness Tai Chi classes for groups
Tai chi has been described as a meditation in motion, with its origin in combat, and is an exercise that yields wonderful health benefits for body and mind and helps to bring balance into the lives of those who practise it. Tai Chi workshops can be a great day out for staff and even results are even better when practised more regularly.
3. Posture Awareness Days consisting of:
Digital postural analysis and video gait analysis, performed standing, walking or seated at one's desk.
At the end of the posture evaluation, each staff member receives a customised pdf posture report, detailing deviations and practical tips on how to improve posture.
4. Biomechanical foot assessments and 3D laserscans for the prescription of customised arch supports to relieve pain caused by flat feet.
Typically, companies request our corporate wellness services on a three to four weeks, or alternatively, companies are looking for a service that is offered on a once off basis. We can cater for either requirement.
Kirwan Clinic can customise our corporate wellness services to your requirements. Please let us know how we can be of service to you and your organisation today and we will be delighted to put together a health package containing some or all of the aspects detailed above. We look forward to hearing from you.